Community Group Web Hosting - Something for Everyone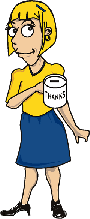 Overflow is happy to support community groups getting their clubs and societies online, by providing free web hosting and reduced domain names for registered non-profit organisations.
Who is Eligible for Free Community Hosting?
Overflow provides free web hosting to all suitable non for profit groups and societies, as well as community minded organisations that want to get their message out there on the Internet. Eligible groups should contact This email address is being protected from spambots. You need JavaScript enabled to view it. to have the Application form emailed or posted out to them.
Applicants will be contacted regarding their application with 3 days of receipt.
A Domain Name for your Community Group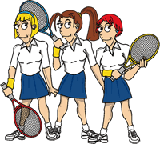 You will need to register a domain name for your Community Group. Australian organisations and associations are entitled to register their names with the extension of either .org.au or .asn.au.. You will need to provide incorporation certification number in your application when registering domain names with these extensions.
Overflow offers the best prices for domain name registration for all Community Groups hosted with us on our domain name registration site.
If you already have your own domain name, include this in the application form and Overflow can manage the renewal when it is due.
If you are unsure what a domain name registration covers please see domain name registrations for further information.
Groups, Societies, Clubs and Organisations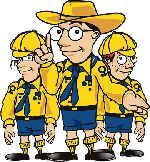 Overflow requires applicants to be registered, non-profit associations or incorporated societies (with a valid incorporation number). You may also be suitable if you offer a service or support to the community. Additionally, groups like sporting clubs, neighbourhood watch and social services, as well as informal special interest / hobby clubs are also eligible upon application.
If you not a registered or incorporated group you can still apply for hosting. A decision will be made by Management based on the merits of your application.
Overflow reserves the right to make the final decision on web hosting provision.
Webserver Details
This packages includes:

All web hosting includes:

Up to 15 Individual mailboxes

30 Megabytes of data storage

1500 Megabytes of traffic per month 2

Overflow (CPanel) Control Panel.

Web based email.

POP3 Email Access.

Services:

 

Database support via MySQL

Upload your web site via FTP1

---

Notes:
1 Websites are accessed via FTP (File Transfer Protocol). Hundred of programs are FTP capable, many free for download of the Internet. See our FTP tutorial for more details FTP tutorial. Mozilla Firefox is an easy to use and free to download program.
2 Traffic refers to the data transfered between your website and client web browsers. Such data includes the web page, images graphics, web forms information and all other data distributed from your website. FTP traffic (used to update your website) is excluded. Once your monthly traffic allowance has been reached, excess usage will be charged at 15c per megabyte there after.
* Prices include GST.
* Front-Page extensions are NOT available for this service.
Show your Appreciation
A suitable acknowledgement of our generosity

Provide a link to www.oih.com.au within one click away from the main page, if not the main page itself.

Display our logo.
We enjoy providing Community Hosting. If you are happy to receive free community hosting from Overflow, please tell others.
Examples:
"This website is hosted through the generosity of Overflow Internet Services."
"YOUR ORGANISATION greatly appreciates the support provided by Overflow. You can find out more at www.oih.com.au"
Please right click on the images above and select save. If the images are not in this site please contact This email address is being protected from spambots. You need JavaScript enabled to view it.and a copy of the image will be made available.
This image must be displayed on the website, and the image must be clearly viewable. The page must be reachable from within one page of your home page and it must provide a link through to www.oih.com.au. Failure to comply with our request can result in the withdrawal of our services.
Support
Limited support is available for community hosting accounts. Our preferred form of contact is via email. Please contact This email address is being protected from spambots. You need JavaScript enabled to view it. for further details.
| | | |
| --- | --- | --- |
| Telephone: | (07) 5630 1310 | Overflow Internet Services |
| Toll free: | 1300 783 280 | 119 Myrtle Road |
|   |   | Jimboomba   QLD 4280 |
| ABN: | 76 283 144 986 | Email: This email address is being protected from spambots. You need JavaScript enabled to view it. |