Internet Hosting Rates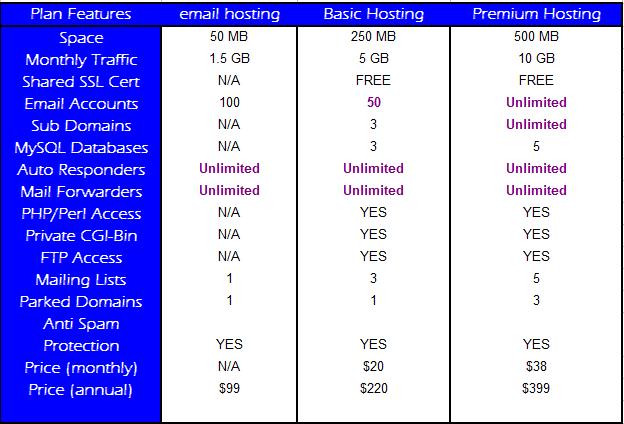 Click HERE to download the application Form 

1.Hosting

Hosting is available on one of our many servers, same as you rent office space, you rent space from us, where we look after your website, maintain the infrastructure, and depending on the plan you take, we can even arrange for the maintenance of your website of hosted solution

2.Colocation

We have the ability to locate your equipment for you.
Our bandwidth to Connect, and to Pipe Networks makes it a sensible choice for most medium to large businesses. We take care of the Bandwidth and Power, and you simply look after your equipment. We do offer servers for sale, as well as remote administration should you require it. Pricing for co lo is calculated on space. Our rate is per RU and includes DATA, POWER, AIR CONDITIONING, SECURITY, UPS and MRTG
3. Maintenance
We offer maintenance on equipment we supply. Your maintenance contract covers you for callout out fee plus the first 1 hour of a call out. All equipment parts and software are not included in this cost. We offer a call out onsite within 24 hours of the initial call.

If you need access to your equipment during office hours and provided we get more then 7 days notice, then no fee is payable. We do offer call outs between 10pm and 8am however a surcharge of 25% is payable.

4. Co-Location Server & Software
We can arrange for you servers for installation. We build these machines as per your specifications and load the relevant software package that you require. Our staff recommend - Debian or Windows Server 2003.
With Co Location Server Hardware and Software are a separate purchase and are not included in the monthly rent. We specify that all colo must be 1RU size.